Meet the girls behind the gun!
We are thrilled to announce our studio was voted Best of D.C. 2021 & 2022 in D.C. Magazine by all of our amazing clients!
Stefani, owner of The Bronze Collective, is a master-certified technician and international spray tan trainer with extensive knowledge in the contour tanning technique. She has had tans featured on Bravo TV, the Emmys, Elle Magazine, Hawaii 5-0, D.C. Magazine, Maxim and more! She has been featured in D.C. Magazine as a leading beauty expert in the DMV, VIP Alexandria Magazine and Alexandria News Now.
She was a full-time teacher for 8 years and began to grow a passion for helping people feel confidently beautiful through sunless tanning.
Stefani developed her own sunless training program with a brand-neutral emphasis, which has been used by thousands of technicians across the WORLD!
Her mission is to help each and every person feel fabulous in their own skin!
Megan is an expert in everything bridal! She is a Northern Virginia native and licensed Esthetician.
She has over 6 years of experience doing hair and makeup for weddings, tv and editorial, but loves to focus her expertise in the bridal industry!
Megan was named "best of weddings" by The Knot in 2021 & 2022 for her hair and makeup services, "Hair and Makeup by MegMon". She has worked on the set of PBS, the White House Christmas TV Production, and the Gershwin Awards in D.C.
She is a huge animal lover, and in her free-time enjoys spending time with her French Bulldog named Betty.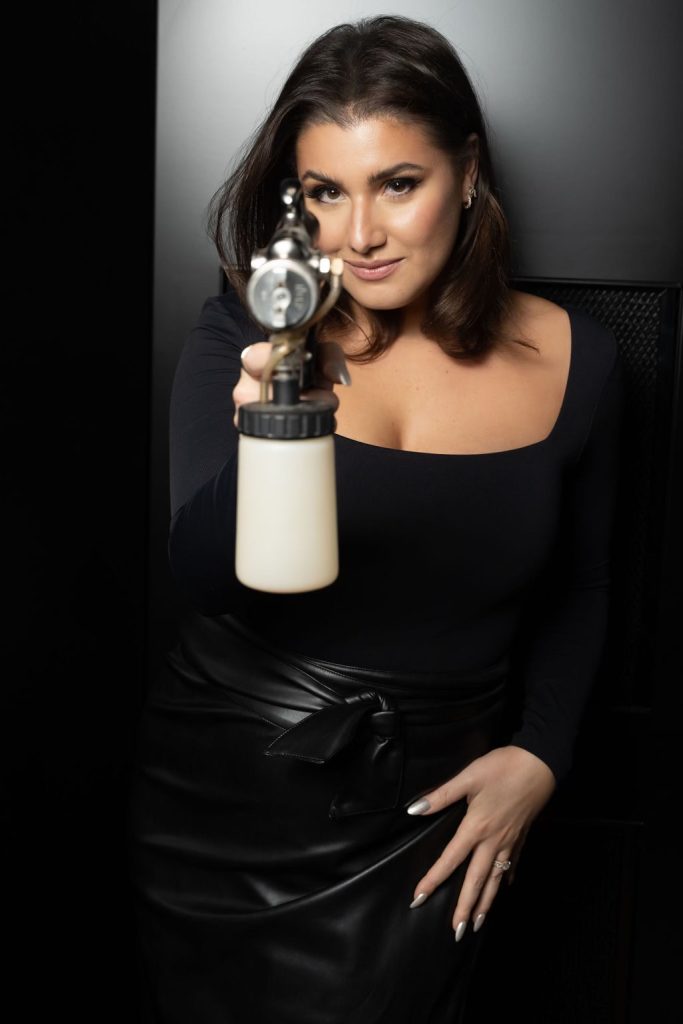 Maria is a DC theatre actor originally hailing from Philadelphia, PA. Throughout her career she has received multiple Helen Hayes Awards and has been celebrated in the Washington Post as "artist to watch."
Maria is a 5 star-rated spray tan artist who loves to focus on making her clients feel the most comfortable with an emphasis on body positivity and overall empowerment.
Spending time working with a brilliant group of women has been an ongoing joy. Second best to her son Tony— her 80lb German terrier.
Jamie is an Alexandria native! She has a Bachelors degree in Health Science from Philadelphia University and is an aspiring Physician Assistant. You can find her working in the emergency room as a Paramedic during the day and slaying spray tans at The Bronze Collective at night!
Jamie enjoys spending her free time crafting and caring for her many, many plants.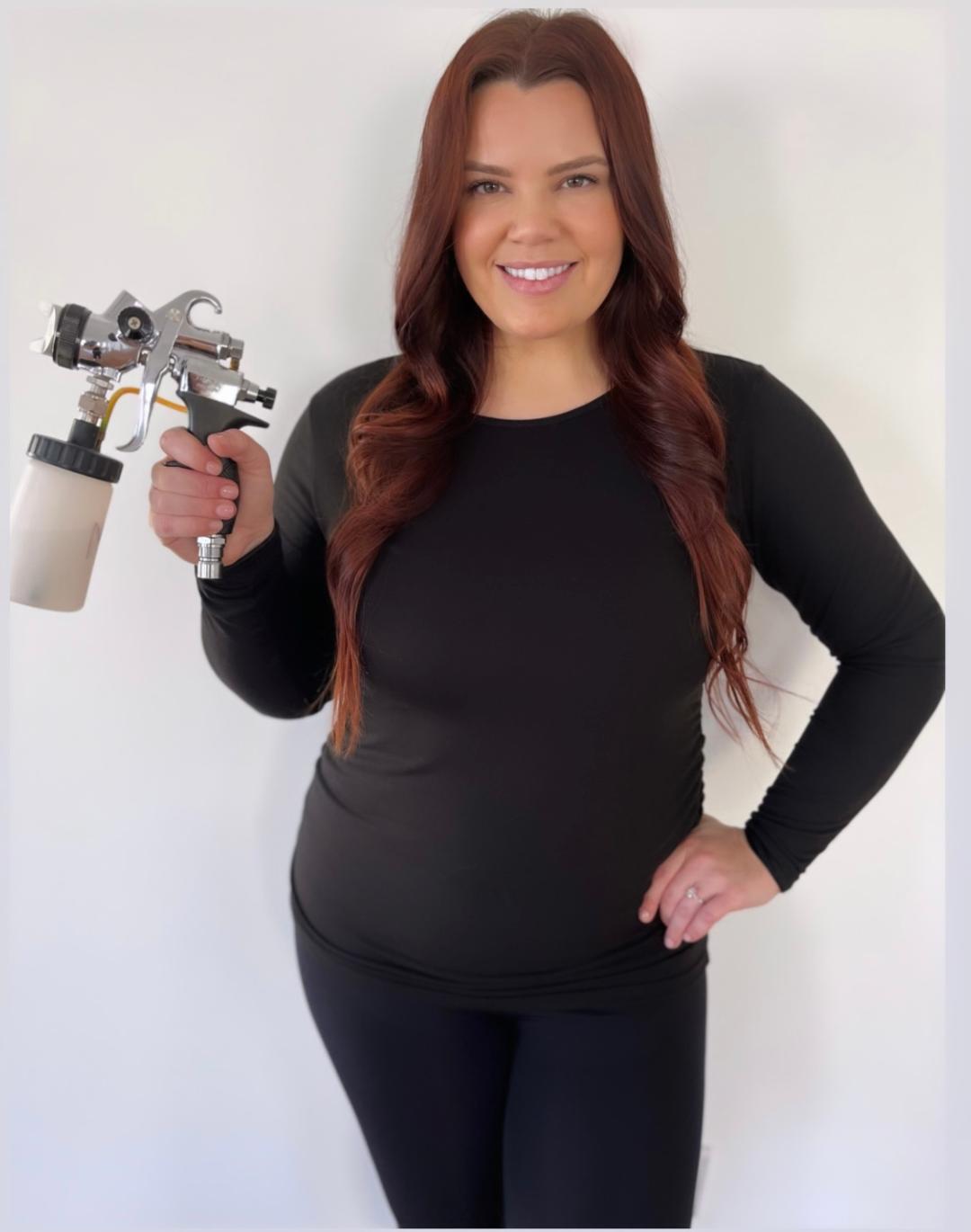 Chelsea is a licensed esthetician and permanent makeup artist! She has a bachelor's degree in engineering and worked in the Federal Government for 6 years before focusing full-time on her passions in the beauty industry.
When she's not doing tattoos or spray tans, you can find Chelsea spending time with her Golden Retriever named Hudson!